We'll show you how to create a free Labfront account in a few simple steps so you can start capturing real-world data.
Currently, only those we've reached out to from the waitlist can create a Labfront 2 account, but we'll soon be opening it up to everyone!
1. To create a free Labfront account, go to Labfront.com and click on the Start for free or Getting Started button. You can also go directly to app.labfront.com.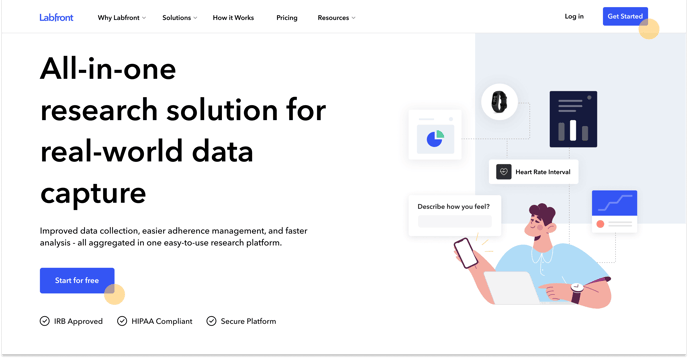 Either option will take you to the same place--the Labfront sign-up page: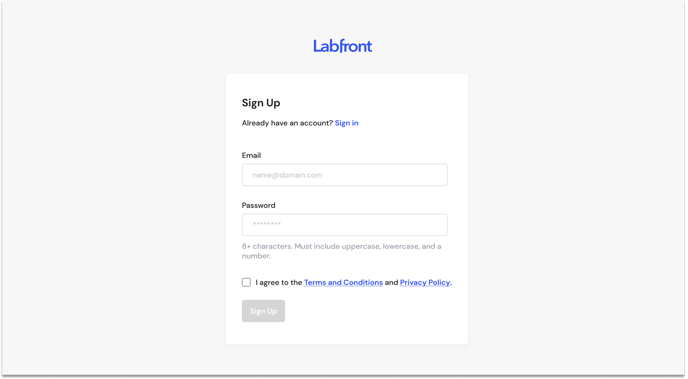 2. Enter your email and create a strong password. Then read our Terms and Conditions and Privacy Policy before you click Sign Up.
Your password must be at least 8 characters and contain an upper and lower case letter as well as a number.
3. As soon as you Sign Up, you'll receive a verification email with a 10-digit code.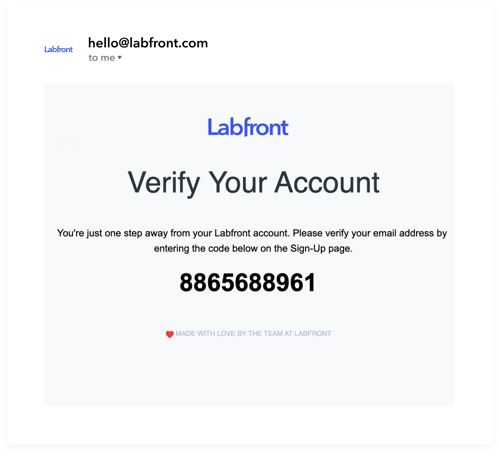 4. Enter this code on the Labfront sign-up page (we recommend copying and pasting) and click Next. This step is required to activate your Labfront account.
Didn't receive your code? Check your Spam Folder or click Send code again.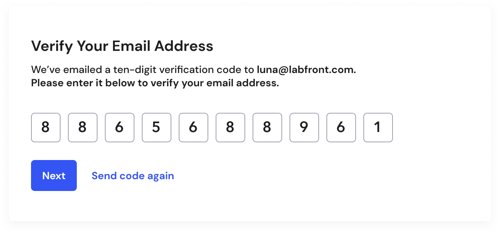 5. You're now the proud owner of a free Labfront account 🙌. You can sign into your workspace and start creating your first project.