How can you send notifications to participants during your study? We'll show you in a few easy steps.
Notifications allow you to communicate directly with participants, providing important reminders as well as notices about protocol updates.
We'll cover:
Getting Your Participants Set Up to Receive Notifications
Allow Notifications During Labfront Companion App Download
When participants first download the Labfront Companion App, they'll receive a prompt to allow notifications.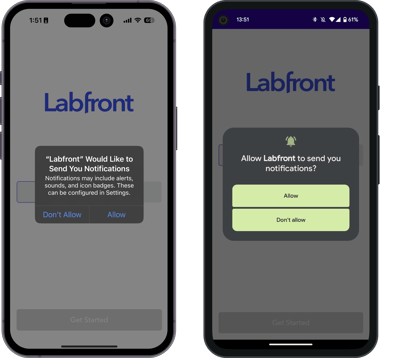 Tip: In your onboarding instructions, be sure to remind participants they will need to select Allow (it will follow the prompt to allow Bluetooth)
Allow Notifications After Labfront Companion App Download
If your participants are like a lot of us who automatically select "Don't Allow", don't worry, there's another way to allow notifications.
Go to Settings and Tap Notifications
Select Labfront
Toggle on Allow Notifications (You don't need to worry about any other settings here)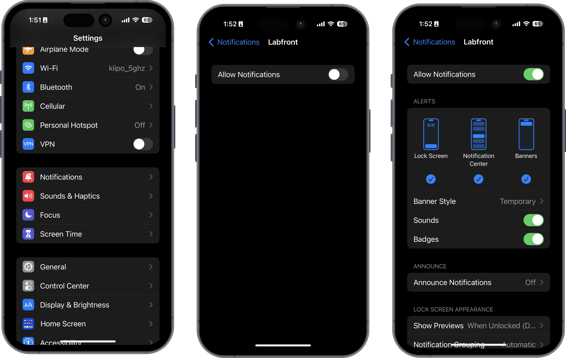 Press and hold the Labfront app icon (it will bounce around when selected)
Tap the ℹ️ icon to get to App Info
Select Notifications
Toggle on All Labfront Notifications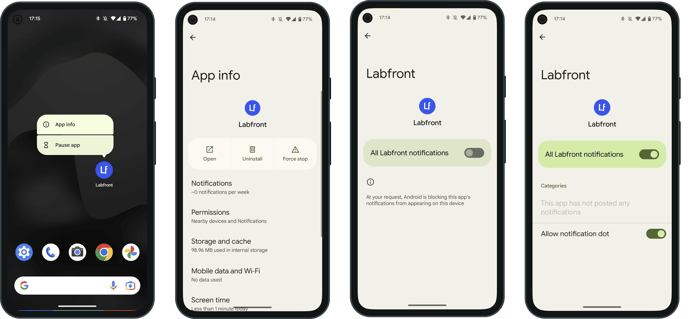 Sending Notifications
Now that your participants are all set up, you're ready to start sending them notifications. Written instructions follow the video clip.
1. Log into the
Labfront platform
, and head over to the
Participants
or
Adherence
page.
2. Check the box next to the ID of each participant you'd like to send your notification. To send to all participants, make it easy on yourself by selecting the box at the top.
3. Click the button displaying Send notification to active participants.
4.
Next, you'll receive a prompt to input
Title
and
Content.
Title is the text that will appear on the participant's smartphone screen when they receive the notification. It should be as clear and concise as possible.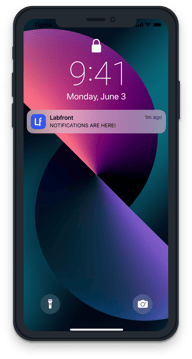 Content is additional information that will be displayed in the Notifications section of the Labfront Companion App.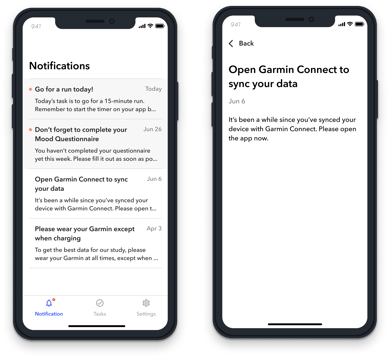 5.
Double-check for typos (
or not
) and click
Send.
You're done! Happy messaging 💌.